John Z. Puczynski
DHP Dip PLT & SRT GQHP MNFSH
Having worked as a teacher and healer over many years it has become increasingly clear that getting to root causes can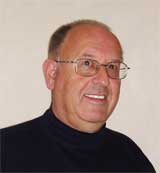 positively benefit healing at all levels of the mind and body. Hypnotherapy can be used to identify the subconscious reasons for a range of ailments which can be dealt with at that causal level, improving your quality of life..
I trained both at the Royal Berkshire College of Clinical Hypnotherapy and the European College of Hypnotherapy. I am qualified in Clinical Hypnotherapy and Psychotherapy, Past Life Regression and Spirit Releasement
As a member of the GHR (General Hypnotherapy Register), I am bound by their strict codes of ethics. You will find full details at www.general-hypnotherapy-register.com
As with all registered professional therapists I am fully covered by professional indemnity insurance.
Although specialising in Regression Therapy and Spirit Releasement. I also work with a range of therapeutic strategies. Amongst other things hypnotherapy can help with fears and phobias, self-esteem, quitting smoking, stress management, endometriosis, panic attacks, confidence, public speaking, sports performance, migraines, improving memory and exam preparation, fear of flying, insomnia and sleep problems, allergies and many more. Please feel free to contact me for a free NO obligation consultation which will take less than an hour.